September 1, 2001
"Who Really is the Fastest Driver Around?"
What is the fastest car around? Who makes the fastest go-fast parts? We wanna know!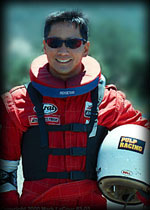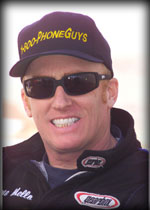 Think you can beat the Pulp Racing/1-800-Phoneguys Team? Come out and PROVE IT!
Photo by www.mlp.photoreflect.com
Everywhere in the go-fast community, there are people who think they are fast. People you talk to on the street, at race tracks, at the gas station, and ESPECIALLY on Internet BBS Boards/email lists. They all claim they are "Hot Shoes", and can pilot a vehicle into a four-wheel drift coming out of a fast sweeper turn. Everyone claims they are fast, and that they passed every car at the track in their run group at their last event, but these claims are pretty hard to actually prove. Very few car racing clubs post on their websites the lap times that were accumulated via accurate electronic timing equipment for their weekend track events.
I mean, if you really can't accurately measure the results, it is like "fish stories" about what a huge fish you caught on your last fishing trip. But you decided to let the fish go, and no one really saw it to substantiate your claim. I am tired of fish stories. I wanna see some proof. I want the world to know who was fast, on what track, and where. I wanna see some stats for all the cars like they have in those ultimate baseball/football leagues. So you can do a lookup and see that in 2002, the Pulp Racing Team ran a 1:48 at Pahrump and smoked all other cars in their class, using a Comptech Supercharger, Comptech Brembo brakes, Hoosiers, a Gruppe M exhaust, and race prepared by NSX Modified.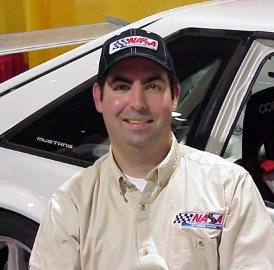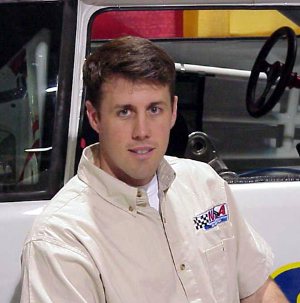 Can you beat John/Ryan's Open Track/NASA-LA team? SHOW ME!
As for cars that are driven in America, people argue about Porsche vs. Ferrari vs. Viper vs. Vette vs. NSX vs. BMW vs. Mustang vs. Camaro vs. Supra vs. Etc. The import street crowd thinks they are fast in their souped up Honda/Talon/Acura econoboxes that you see in Sport Compact Car. Whose the fastest in their class (based on engine size) on a true road racing course? I wanna know. Those of you who do drag racing.....you best learn how to turn right and left if you want to enter this event!
Those aftermarket manufacturers sell all kinds of stuff to you. Headers, exhausts, NOS kits, Turbo kits, supercharger kits, springs, wheels, exotic suspensions, custom porting and polishing, sticky tires, etc. But what really works? Does that stuff only work on short stretches of the city street, or can it survive the hammering you give it at a race track. More importantly, what really works well over a long period of time? I don't care what the go-fast marketing literature says, nor do I care what your "experiences" are while driving on the city street. I wanna know if the stuff you try to sell me can really make me go faster. And not break on me after multiple poundings on the track.
In the NSX World, who's faster and more reliable, Gruppe M or Comptech or RM Racing or Dali equipped cars? In the Mustang World, is it Griggs Racing or Maximum Motorsports or Saleen or Kenny Brown or Steeda equipped cars? In the Vette World, is it Lingenfelter or MTI or Mallett equipped cars? In the Viper world is it Hennessy or TNT equipped cars, or will the Mumford/Provost team smoke everyone with a "stock" Viper? In the RX-7 World, is it M2 Performance or Peter Farrell or Pettit racing equipped cars, or can Lou Young take them down and take the claim of "Fastest RX-7 driver on the West Coast? In the Porsche world, you have all kinds of go-fast manufacturers, and lots of people who can drive really fast. But who could be King (or Queen) in multiple consecutive events?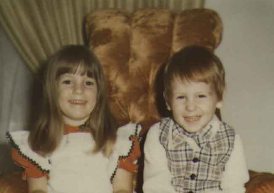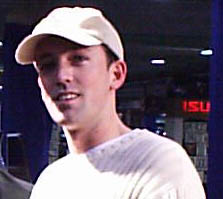 Can you crush the infamous Mumford/Provost Viper Team? HERE'S YOUR CHANCE!
I need to know. Wayne needs to know. I think the whole damn world should know who the best is in their category of driver/car/manufacturer. I want to see lap times published from a common event to signify who is Numero Uno in their category. And I think the Zen Five have a way to accomplish this. (Full Disclosure: I am the fifth member of the Zen Five).
Even if you can't beat the teams listed on this webpage (throwing down our gauntlet, as we doubt you can!), you will still have an opportunity to sample a bunch of good tracks in a short amount of time. Team up with some friends and go against one another for bragging rights among yourselves. Reliability is a factor, so if the fast guys break and if your team is reliable, you can have bragging rights for the next year against the teams that "thought they were fast". And even if you can't beat the really fast drivers, don't you want to know that you only have to find "X" more seconds a lap to take them down next time?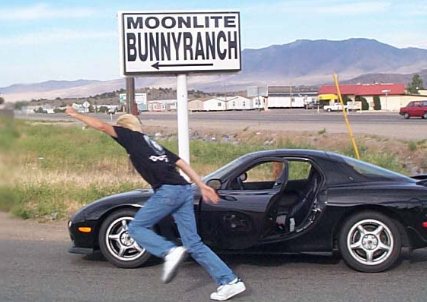 Can you beat Lou Young's team to the finish line multiple times? I need to know!
We gotta know who is really fast. You still got some time to learn to get faster on the track! No excuses, no BS, no smack talking on the Internet, just bring your "A" game to the track and show the world what ya got. Prove it at the First Annual Open Track Challenge!
Formula One has a pretty good way of figuring out who the best driver in the world is, as well as the best racing team in the world. You accumulate points over the course of a season at a wide variety of tracks. Whoever has the most points at the end of the season is declared the unequivocal winner. No "If", "Ands", or "Buts". Everything is predefined. Everything is timed and published for the world to see. The Zen Five Traveling Circus simply compresses a racing "season" in a much shorter timeframe.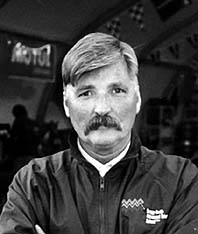 Can you beat Team Rupert and their T1 Vette on the track they built? That would be FAST!
Start talking to your go-fast vendors, the company you work for, your relatives, etc, and get them to kick in some bucks towards your entry fee. Cause we are gonna try to make you famous. (or Infamous!). Details, rules, car classifications, track locations, will be dribbling out each day at official site at www.opentrackchallenge.com for this event that will happen in 2002. (Note to www.corner-carvers readers: Not trying to prolong the facts of the event, but sometimes contract negotiations can be a royal pain in the ass, and take way longer than you would think it should.....) Please check back at www.opentrackchallenge.com for updates/info on the event, as the updates will not on the NSX-Files website..
Update: August 31st, 7:00 p.m.
The Flamemobile exorcism is working! Car dynos at 385 RWHP at the SHO Shop. The clunking in the suspension turned out to be a bad rear shock, and was replaced. We might be ready to finally hit the track again....providing the stock market will go up enough so we can afford some racing gas!
Also, Kart Racing Company is having a special for the month of September. Half day classes in their 125cc shifter karts are only $260 in their Monday thru Friday classes. Call them at 818-507-1436! It will help you go-faster on the track!