PULP SPONSORS
(Last updated around uh....January 2004)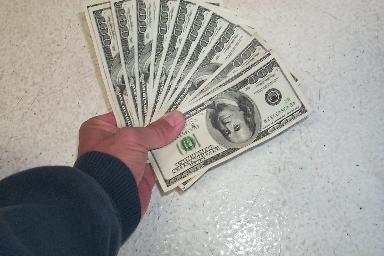 Cash is good, but go-fast parts for free or big discounts is also awesome!
Who are my sponsors? Uhhh....I don't have any. For those of you who didn't read the lastest LA Street Race Story, at the moment, Pulp Racing operates on a "Reverse Sponsorship" principle. Meaning that I have these stickers on my car for people like Moss Software and Etown, but they didn't give me any money. In fact, I gave THEM money, meaning that I invested in those two companies. I even had to get my own decals made for these two companies. Hopefully one day they will go public, so I can continue frivolous stuff like this webpage.
Anyways, here are some reasons why you should consider sponsoring me:
1. Content is King. I have more real-life racing stories than anyone else on the Internet. More importantly, since I started writing up all the stories on this website over four years ago, I pretty much have a four year lead on anyone that decides they want to rip me off and copy the Pulp Racing/NSX-Files Website.
2. People like my car. I have been interviewed with my car three times in the past couple of years by Southern California television news stations that are viewed by millions of people. Your product can get a lot of visibility and recognition.
3. I need the cash to go faster. The faster I go, the better the stories.
4. The Pulp Racing Website will be having a world wide, multi-lingual presence. I just signed a deal with Michael Kwon to translate excerpts of The NSX-Files into Korean, so he can convince the Korean kids to start hopping up their car with go-fast parts. And Michael just happens be opening up go-fast shops in Korea to cater to this kids as we lead them down the dark side into car racing......
5. We got all the equipment, tools, trailer, trucks, computers, mechanics, etc. to have a really successful Year 2000 Racing Season. All we really need is cash, some go-fast tires, and go-fast parts and we will be set.
6. Your company logo and website info can be plastered all over the Flamemobile and all over this website for zillions of people to see.