ProKart Challenge at Willow (8/12/06) & The Streets of Willow (9/23/06)
Back in the Saddle Again
The Road to Recovery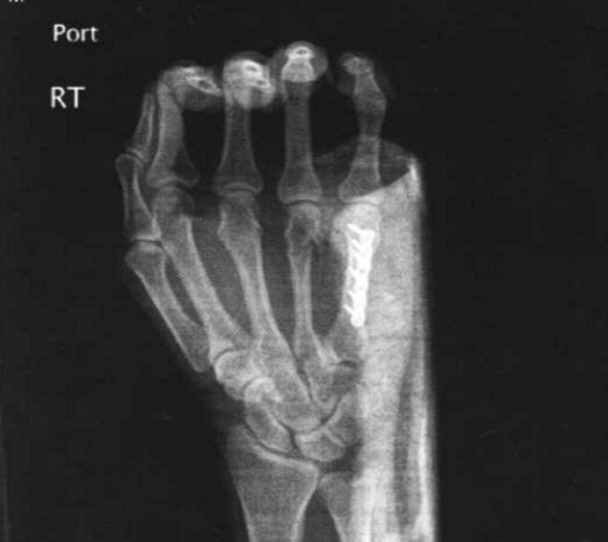 We can rebuild him with a metal plate and six screws
Yeah, I know it has been another long time since the last update. I'm trying to get back on a regular schedule, let's see what happens.
My hand wasn't healing properly from the big crash that happened on July 8th. One of the breaks had the bones starting to slide by each other instead of healing end-to-end. The other broken bone in the knuckle area is healing normally.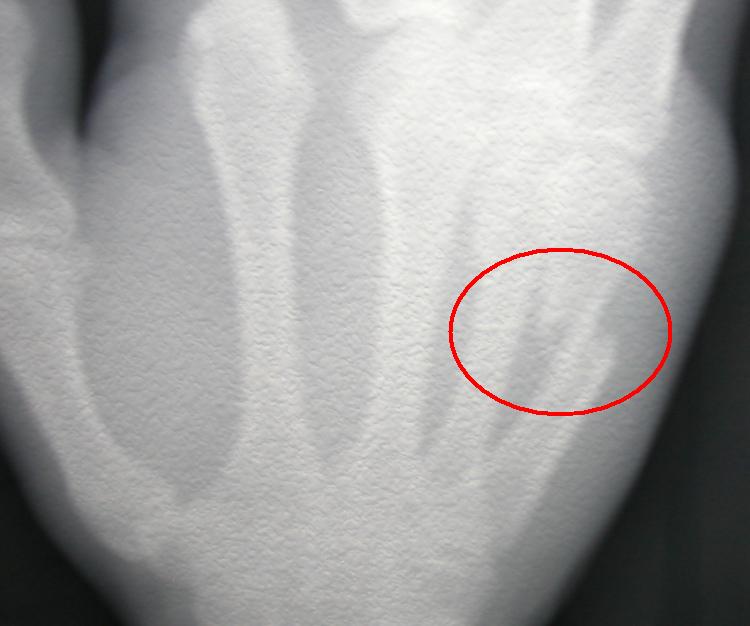 Bones on 5th metacarpel were sliding by each other
Dr. Gupta at UCI Medical center said that surgery would be the best way to fix this "boxer break", and he said in his opinion I need to have a plate and screws put in to secure the bones so it would heal correctly. This hardware would remain in my hand forever, but he said that after a while I should not notice it and should heal to be as good as new if I kept up with the physical therapy sessions.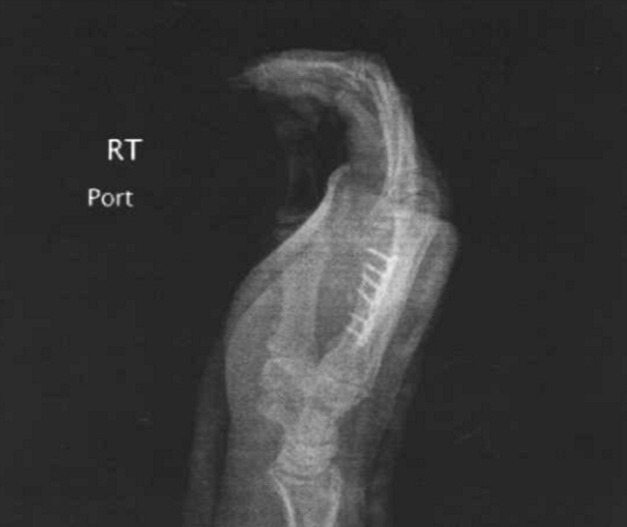 Alien-like claw hand ready to go racing!
July 24th
I go in for surgery on the hand. Dr. Gupta squeezes me in on four days notice after he determines I need the surgery. After the surgery, I'm pretty groggy from the anesthesia. My sister picks me up at the hospital (so the wife doesn't have to drag the kids around), and they give her a prescription for 100 Vicodans. I drove the S2000 up to the hospital, and my plan was to leave it there overnight and I would get a ride back to the parking lot in the morning to pick up the S2000. Only problem is that the next morning, my hand was in so much pain that if I even blew air on it, it would hurt. I won't be shifting an S2000 with this hand, especially since I have to keep the hand elevated. The hand is heavily splinted and bandaged and is in the Howard Stern/Black Panther "Fight the Power" clenched fist position. All the time. Vicodans are for wusses, pain exists only in the mind. I refuse to take any Vicodans just to be stubborn. If I can't race, I can at least keep myself amused by trying to conquer pain. I need some type of competition/victory to keep myself occupied. There is no sympathy from the wife. She throws a diaper at me, and says, "Cooper needs to be changed."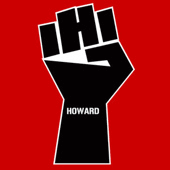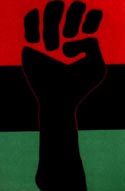 I walk around with my hand elevated like these "fight the power" images
I decide to swap cars with my sister, I'll drive her white BMW convertible automatic chick car if I need a car, and she'll take the S2000 in return. We go to pickup the S2000, but I forgot that my racing seat in the S2000 is non-adjustable. She can't reach the foot pedals. She sticks her big ass purse behind her back in the seat like a pillow, and is able to reach the pedals. She blasts off to work at 9000 RPMs, and I cruise home in the chick car. Now I know what a male Miata driver must feel like. I duck down in the driver's seat at stop lights so no one can see me.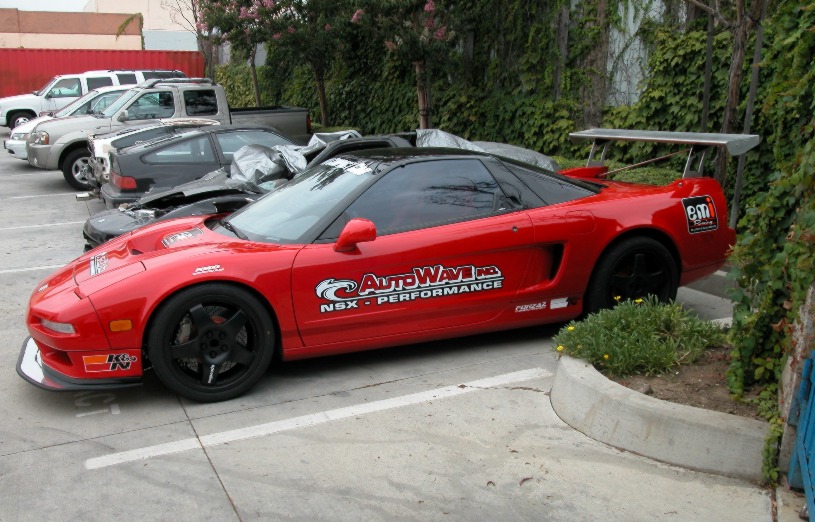 The Danny Young/Autowave/EMI Racing NSX with 677 HP
August 1, 2006
The day before the Sport Compact Car Ultimate Street Car Challenge. Danny Young from Las Vegas has been building up his NSX for what seems like years. The car has been sitting at Autowave for at least a year, getting stuff fixed that was previously broken by other Go-Fast shops. Stuff like uh...motors/brakes/suspension/etc. They decide to enter it in the Ultimate Street Car Challenge. They also get Messley from EMI Racing Suspensions to setup the suspension and also have him drive it in the track portion of the challenge. You get points based on best laptimes, most HP, least amount of smog emissions, 1/4 mile run, Granny test, etc and then total up the points. Us guys over at http://corner-carvers.com/forums/index.php only really give a shit about laptimes, the hell with all those other irrelevant measures of a performance car. I decide to get a little action on Messley, knowing the following:
1. It's Messley

2. He took the Penske triples off the Flamemobile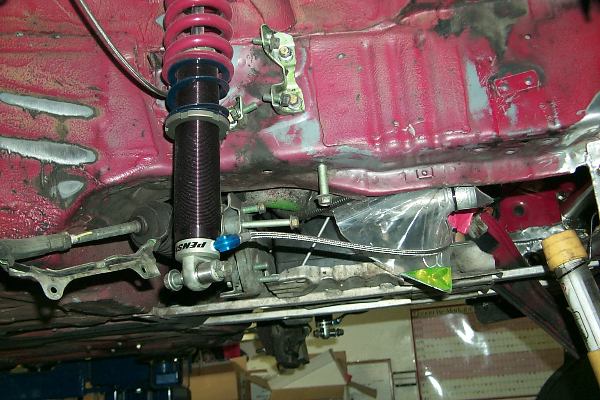 Penske triple adjustables and springs on my car
3. He took the springs off the Flamemobile

4. He took the Big Ass Wing off the Flamemobile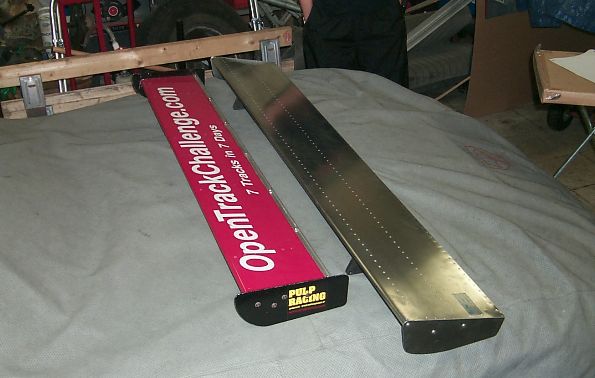 My old wing next to the Big Ass Wing
5. He didn't get a formal test day in, but did run the car at his nearby secret testing facility for a quick checkup. But since he knows the suspension on the Flamemobile is dialed in, no reason to believe it would not work on Danny's car.

6. Autowave built and tuned the Danny Young NSX motor for 677 turbocharged horses, which is a good 277 HP more than I got.

7. You only get five timed laps on the Streets of Willow for this event. Messley, ex-cone dodging hotshot, usually only needs about 3 laps to throw down a "How-the-hell-did-he-do-that?" laptime.
So I place the bet. I get about $160 bet against me, with me taking Messley, and everyone else getting the other 9 cars/drivers. The results? Messley crushes them. He beats them all on his warmup lap by 2 seconds, and then on his 3rd lap runs a 1:27, beating the competition by 3 seconds. No need to run laps 4 and 5, so they park the NSX after that. Anytime your best lap is faster by 2/10ths of a second is good in auto racing, but if you win by three full seconds, that is a big time "beat down". Mumford would be smiling down from heaven at that one, especially considering the whupping that Mumford gave people at the 2003 Ultimate Street Car Challenge, as told by Brett farther down in Chapter 101.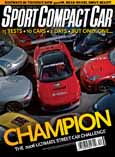 Danny Young's NSX is on the cover of Sport Compact Car this month.
August 4th
X-rays taken by Dr. Gupta. Bones are healing good. Cast put on.
August 12, 2006
I missed the next race at Willow. My hand could hold the steering wheel, but I wasn't sure about driving wheel to wheel against other drivers just yet. I figured I would let it heal a couple more weeks. PKC figured correctly that it would be too hot to race in the day, so if they scheduled this race to be a night race. They rented a bunch of generator powered lights so we can see where we are going on the track.
Qualifying
Wayne does great in qualifying. He is on row 2, only 2/10ths off of pole sitter Nick Halen. He also beats the kid, Connor DePhillippi. We only call him the kid because he is 13 years old. He's whupping our ass in the races. Maybe we should be calling him Mr. Kid. He drives cleanly, doesn't spin, doesn't crash. Unlike some of us other drivers....
Wayne's strutting around like he's gonna be on the podium. I would be strutting too if I beat Connor and was only 2/10ths off of Halen's time.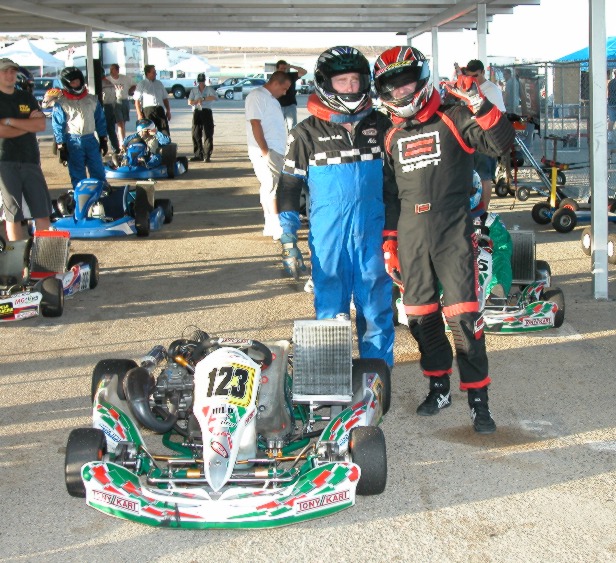 Wayne in blue suit, next to McKee
Heat Race 1
Halen sits out the heat race. If you sit out a heat race, you start from last place in the next race. He probably figures he can walk through all us bozos in the next heat race from last place, which will at least make it a little challenging for him. Green light comes off, and Wayne gets a rocket launch from row 2 and takes 1st place going into turn 1! Nice job Wayne! A couple of turns later, McKee gets by him. Oh well. Connor gets by Wayne about halfway through the race, and on the last lap Jeff is making a charge towards Wayne. On the LAST TURN of the race, Wayne blocks the inside to prevent Jeff from dive bombing into the turn, but Jeff jukes from the inside to the outside gets a run on the exit of the turn and ends up beating Wayne by 4/100ths of a second to the finish line. Wayne is disgusted. He went from 1st to 4th in the race.
| | | | |
| --- | --- | --- | --- |
| Best Lap Tm Heat 1 | 43.345 | In Lap | 11 |
| Best Speed | 51.909 | by | Connor DePhillippi |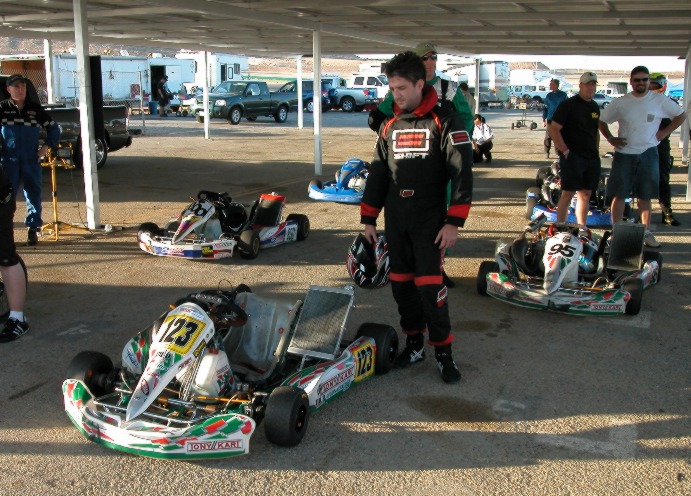 McKee on pole for Heat Race 2
Heat Race 2
Halen starts from the back of the pack, and it takes him only five laps to go from last to 2nd behind McKee. He waits a few laps, and then gets by McKee. Jeff and Wayne are duking it out for 4th, with Jeff beating Wayne. The Kid spanks both of them.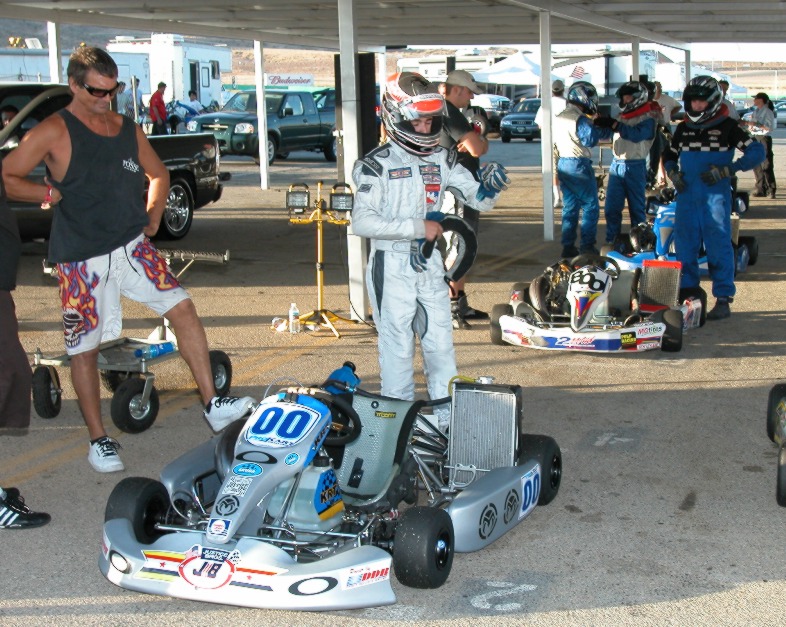 Connor and his dad, getting ready on the grid
Main Heat Race
Green light flashes on, and Wayne tries for another rocket launch start, but bogs the clutch, and people blow by him on the start. Bummer. Wayne works his way up towards the front. There is some excitement in the race, as Jeff is leading Wayne but then Jeff spins and Wayne over takes him! But then Wayne spins out, and Jeff gets him back! Fernando blows by both of them after their spins. It looks like Jeff is going to beat Wayne for a third time today, but then JEFF SPINS OUT AGAIN. Not sure what was going on, but these were basically uncontested driving errors. Pretty ugly. But Wayne takes 5th, beating Jeff. Jeff leaves the track totally disgusted. Halen crushes everyone again.
Best Lap Tm
Main Race
43.421
In Lap
8
Best Speed
51.818
by
Nick Halen
August 15
SuperkartsUSA (SKUSA) has entry forms available for the November 9-12 Supernational X. This will be the 10th annual running of the karting Supernationals. Tom Kutscher, the charismatic leader of the Prokart Challenge, bought out SKUSA about 9 months ago, and the acquisition was finalized in June. Critics have been taking their shots at him, especially when he announced he was eliminating the kids classes at the Supernationals.


Tom Kutscher and ProKart Challenge acquire SKUSA, and restore the glory of the Supernationals
Tom took some flack for that, but basically did the smart thing and didn't reply back on any public bulletin boards, choosing to keep a low profile. He did state in the press release dated June 13, 2006 "This year's SuperNats will be the biggest and best ever." Then he and SuperkartsUSA do a classic "slow reveal" about their plans for the Supernats to generate excitement. It goes like this:
June 30, 2006. Announce that $20,000 in prize money for the SuperPro class, with $10,000 going to the winner. That will bring out all the pro-level karters from out of the woodwork, along with getting the factory teams excited about winning the event for bragging rights to try to sell their new 2006/2007 chassis/motors.

August 2, 2006. Announce that the Hooters Hotel will be the host hotel/casino for the Supernationals. Room prices for those that sign up will be $39 weekdays, and $59 weekends. Nice! I forsee Hooters umbrella girls on the grid, keeping the sun out of my eyes. Probably not a good environment for small kids. Especially if you had to take your kid out of school for 3-4 days during the week so they could race in Vegas.

August 30, 2006. Announce that Scott Speed, the only American driver running in Formula One this year, will be racing in the SuperPro class. Scott won the Supernationals in 2000 and 2001. His brother Alex won the national shifter title in 2003, 2004, 2005, and they will compete against each other for the first time.

September 12, 2006. Due to overwhelming demand, Stock Honda class is broken up into two classes, a light class at 385 lbs, and a heavy class at 415 lbs. Last year about 23 people entered Stock Honda Class. There are about 70+ Stock Honda drivers this year, a 200% increase over last year.

September 22, 2006. SKUSA announces that the TaG Senior class, previously capped at 40 drivers, has now been increased to 80 drivers.

October 2, 2006 Vitantonio Liuzzi, Scott Speed's teammate on the Scuderia Toro Rosso team, will be driving in the SuperPro class. Liuzzi is a former Italian karting champ. Nice, you'll have two Formula One drivers duking it out against the factory kart drivers and the hot shoes from across the nation in the SuperPro class. Of course, everyone in that class wants to take down the F1 drivers and get their 15 minutes of fame. Damn, I wish I was good enough to run in the SuperPro class!

UPDATE NOV 2 2006 - Nasty rumor going around that the ffing French(FIA) won't allow Scott Speed or Luizzi to run at the Supernats due to "sanctioning" problem. I can't believe that someone would turn down publicity for their sport(FIA/CIK), especially when it tries to build a bigger fan base for F1/Karting/Racing.

Hopefully SKUSA/PKC guys can work about the "problem" with the smelly French guys.

I hope they bring up the "You Fags Wouldn't have an FIA if we didn't help you in WWII" argument

UPDATE NOV 2 2006 9:00 A.M. - It's official. No F1 drivers this year due to FIA.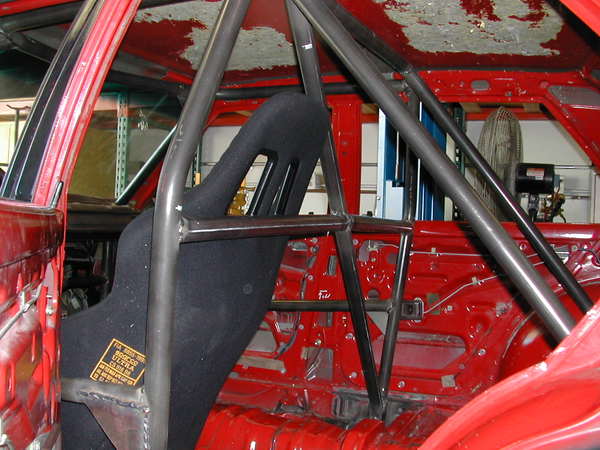 Beta Motorsports whips up a custom cage for team Corsa Uber-Fantastico Racing/Road and Track
August 21, 2006
I reply to an email from Calvin Kim (another cc.com member), who is looking for a custom fabricator to build him a cage for his car. He and his buddies are building a car to race in the 24 Hour of Lemons. It is an event where you spend a maximum of $500 on a car, then add safety equipment, and then go crash-bang-crash-bang racing for 24 Hours. Sounds kinda cool, huh? Where do you go when you need a high quality custom cage built quickly for your racecar? You call John Coffey at www.betamotorsports.com, whose Datsun 240z who won its class two years in a row at the Open Track Challenge, and almost beat the Flamemobile in 2004 for overall honors. John proceeds to work on a cage for Calvin and team. Coffey told me, "When building a roll cage for a customer, your thinking changes a bit when you KNOW the customer is going to be in multiple wrecks, on the same day."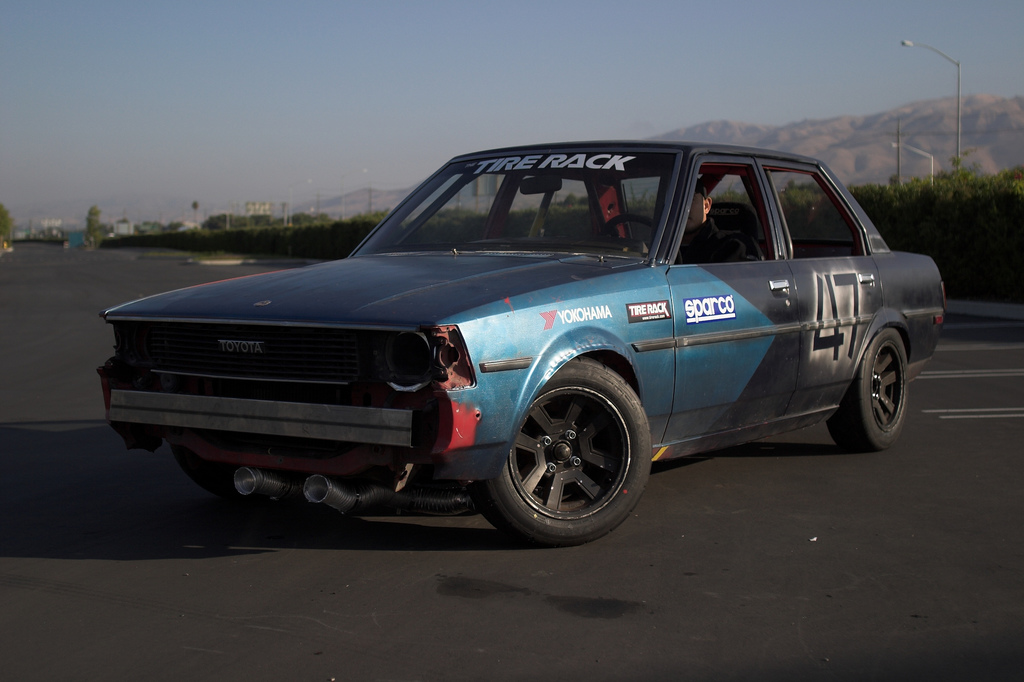 Can this $500 car win the 24 Hours of Lemons?
August 23rd
For the first time in six weeks, I can actually brush my hair and shave with my right hand! Yay! I can even open the refrigerator door with my right hand. I still can't quite turn the ignition key on a car/truck with my right hand. Why do you need so much ffing torque to turn a car key? Who's the idiot who designed these ignition switches? Can't they all put push button starters like the Honda S2000?
August 25th
Cast taken off. Dr. Gupta says the bones are healing normally and to start therapy now to get flexibility back in the fingers and hand. No strenuous physical activity allowed for right now. I called Coast Therapy who fixed my knees a few years back, but they said they didn't have any occupational therapist(hand specialists) on staff, and they recommended Hands on Hands. I head over there for the start of 20 sessions of torture on the hand.
August 27th
I'm at Moran raceway, getting a test day in with my kart. I uh...don't consider driving a shifter kart to be a strenous activity. I'm able to drive at 90%, maybe a half second off from what I could do before the injury. I can't hammer through Turn 1 or the corkscrew. I still don't have much grip with the right hand, but I figure I'm a week or two from being able to drive at 98%. Progress is looking good on the hand.
August 30th.
Qualification game for softball. We sucked in the summer season. I can't really throw yet, but I can pitch underhand. I get on base 2 out of 4 at bats with a bad hand. Heh. I think I can hit .750 with one hand. I can start the swing with two hands, but right before hitting the ball I have to let go of my right hand so it doesn't hurt from the shock of hitting the ball.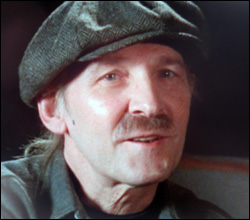 Rock Critic Paul Nelson 1936-2006
R.I.P. Paul Nelson
Paul Nelson was one of the great rock critics for Rolling Stone Magazine back in the late 1970's - 1980's. He died at the age of 69 in his apartment. He was working as a clerk in a video rental store, and it sounds like he was also suffering from memory problems. He wrote some great stuff that I used to read when I was in my early 20's that influenced some of the music that I liked at the time. Here's a link to a couple of his reviews that I found interesting to read. He's written a bunch of articles for Rolling Stone, but for some stupid ass reason, Rolling Stone's website doesn't publish a lot of these great reviews of older records by people like Nelson, Greil Marcus, Lester Bangs, Charles Young, etc. WTF? Are they trying to save space on their hard drive? They have all this great content, but don't post it? It's rare that you come across good critics in the rock and roll world anymore. Where have they all gone? Did they all burn out? Are they all working as clerks in video and record stores like Paul Nelson was? Maybe if I get ambitious I'll scan and post some other Paul Nelson reviews I have stashed in my boxes of important magazine articles that I've saved over the past 33 years or so. Yeah...I'm a pack rat when it comes to good magazine articles....
Artie Lange
Artie is one of the regulars on the Howard Stern Radio Show on Sirius Satellite Radio. He took over for Jackie "The Jokeman" Martling due to a salary dispute that Jackie was having with the show. I think he might be the funniest comedian in the world at the moment. He's on a roll, he recently sold out Carnegie Hall (2800 seats) in less than an hour. Checkout these clips of him on the Best Damn Sports Show. I've watched the clips a dozen times and I laugh every time.

1. Part 1, 40 meg Windows Media File
2. Part 2, 40 meg Windows Media File
Artie recently confessed on the Stern show that he was addicted to heroin but has been clean for the past year. He's gaining weight (gained about 70 lbs, now a beefy 285+ lbs), still drinks and eats excessively, broke up with his girlfriend, and refuses to go to therapy. He's one of those "Blue collar, east coast-style" comics that feel that if he cures his "demons" via therapy, he will lose his edge and no longer be able to make people laugh. So far, he's on a roll comedy wise. Hopefully Artie won't end up dying young like John Belushi or John Candy. A recent CSI episode mentioned Artie's name in a "Dead Pool", as a person who will be dead soon.
Back to Karting
The last race of the season was at the Streets of Willow Springs. This is a love it or hate it track. Some people think that it is not technical enough for a kart track. Other people like the insane high speeds that you can get on a shifter kart on this track.
I try to rent the track to get some Cheating Bastard practice, but the price is prohibitive. I tell the track folks at Willow that I could probably get 20+ people to show up for practice, and they quote me something ridiculous like $2500 to rent the track, plus $1500 for ambulance and corner workers. That ain't gonna work out. I try to buy out a run group with SpeedVentures so we can run the karts in the backwards direction, but they have tons of cars entered for their Streets of Willow event, so that won't work out either. Another PKCer calls in to Willow and goes under the assumption that we will have 6-7 guys there, what would it cost on an off day, and he gets told $100 a person. Hummm....seems like as long as we have a small amount of people, they won't charge us for an exclusive track day and will not require ambulance and corner workers. We are sorta forced to keep it quiet, so now it really looks like we are doing super-secret-decoder-ring Cheating Bastard practice, when we didn't mean to. PKC is unable to have their usual Friday practice day before the race, as the Streets of Willow is already reserved for some motorcycle geeks. So we should have a big edge on everyone else for this next race. Heh.
Tuesday, September 19th
Cheating Bastard Practice Day. First session out, I do two laps, and then I come back in and park it. I'm hitting about 95 mph down the straightaway, and I want to make sure every nut and bolt is tight, that the required bolts have safety wire or clips on them, as I don't want do to yet another spectacular crash.
We practice all day, and get dialed in. After switching numerous gearsets, we come up with 18/23 as the optimal gear for the race. Jeff runs a 121.8 on old tires, I run a 121.8 on new tires, and Wayne runs a 121.2 on new tires. We think we are ready for the race day. As a comparison, I think if we run backwards at The Streets of Willow in a car, the S2000 will run about a 1:32 on Hoosiers, and I think the NSX will run a 1:26 . The shifter karts will destroy a car on the Streets of Willow. We go into the bowl turn at about 94 mph or so, and don't lift until we are almost half into the bowl. Yeah, baby, that is a full hit off the Go-Fast Crack Pipe. There are are a couple of killer bumps, but you at least hit them sorta straight, so your ribs don't hurt a lot on them. Wayne clocks the fast time down the straight among the three of us at 101 mph. And being that low to the ground with no suspension, it feels like 201 mph. <Big Al Pacino Voice> "Now that's what I call living!"
Thursday, September 21, 2006
Packing up the trailer, I notice that Jeff's kart has a huge puddle of oil on it. Hummm.....looks like tranny oil. I put Jeff's kart on the stand, and pull the tranny drain plug, and he has zero oil in it. He has lost 650cc of oil. Not good. I call Jeff, and tell him he's going to have to do a motor swap at the track in the morning, as there is something definitely wrong with his motor. He still has a small shot at taking 3rd overall in points, but he needs Fernando to DNF.
Saturday, September 23rd, 2006
Race day. We skip the first two practice sessions, since we are confident about our setup from our Cheating Bastard practice. We are kicking back, with the exception of Jeff and Jason who are thrashing to do a motor swap on Jeff's kart. We barely make it out for the 3rd practice session. Uh oh....the gear we used the other day, an 18/23, ain't working today. Someone notes that the wind is blowing 10 mph in the wrong direction. The other day, it was blowing 10 mph in the OTHER direction, so now our gearing is off. Damn. Cheating Bastard practice really didn't help us, it hurt us, as we were so confident we didn't go out the first two sessions. We switch to 18/24 for qualifying, but I notice that I'm kinda screwed up, as I'm not used to shifting with these gears. Anyways, I run a 1:23x, definitely slower than practice. But Jeff, Wayne, and myself take up most of row 2 and row 3. There are about 23 rows of karts behind us, as the slower V2/P2 karts are also running in our class. It feels great to look back and see about 40 drivers behind us! The line of karts behind us goes back about 300-400 feet, with the guys in back parked on the hill. As it should be!
Best Speed
Qualifying
79.560
by
Connor DePhillippi
We are all pretty excited to be at the front of the pack, as we can now all draft off of each other down the track. They put the entire field of karts on the track for a warmup lap, and I pull up to the grid to take my P6 spot on the third row, feeling pretty smug about my spot, and suddenly my karts starts to sputter. ARG! I pull in the clutch, but it feels like the motor is dying. Uh oh....looks like the nut holding the clutch cable tight is loose, so now I can't disengage the clutch to prepare for the standing start. Motor just dies on me. I stall on the grid. Jim Baltutis is helping on the grid, and he tries to push start me so I can re-grid, but I can't pull the clutch in, so it immediately stalls again. DOH! I have to pull off to the side of the grid into the dirt. Green light drops, and 40 karts pass me. &*%$#@! All that Cheating Bastard Practice for nothing! Jim gives me a push start to get me going, and here I come from the back of the pack. It was a fun race, in that I got to pass about 20 people. But even after that, there are still about 26 people in front of me, and I am at the back of my class.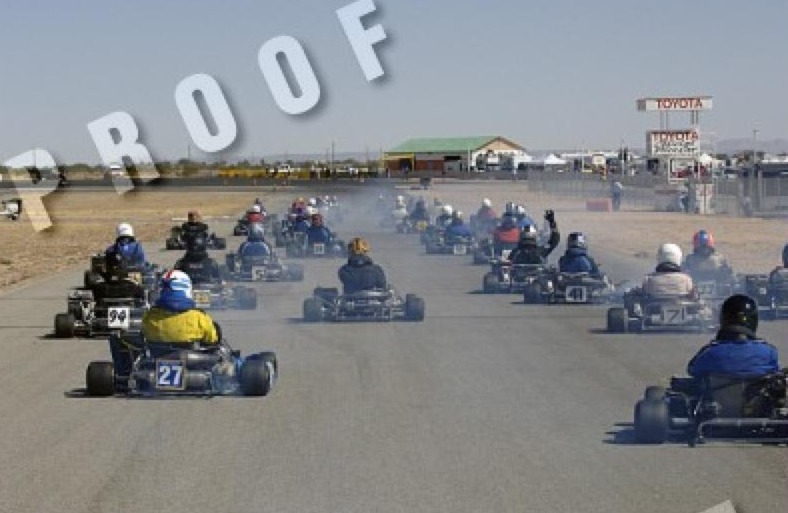 I went from Row 3 to off the grid until a group of karters like this went by me. Damn!
Photo by Glen Kendall Photography (purchase hi-res pictures here)
Heat Race 2
I pass about 8 more people. Halen is so confident that he can walk through the field, that he doesn't run the first heat race, electing to just start heat race #2 from the back of the pack and blast his way past everyone. In heat race 2, he went from 31st to 6th, passing 12 people on the first lap. Jeff ends up winning this heat race! Can he hold off Halen in the main race?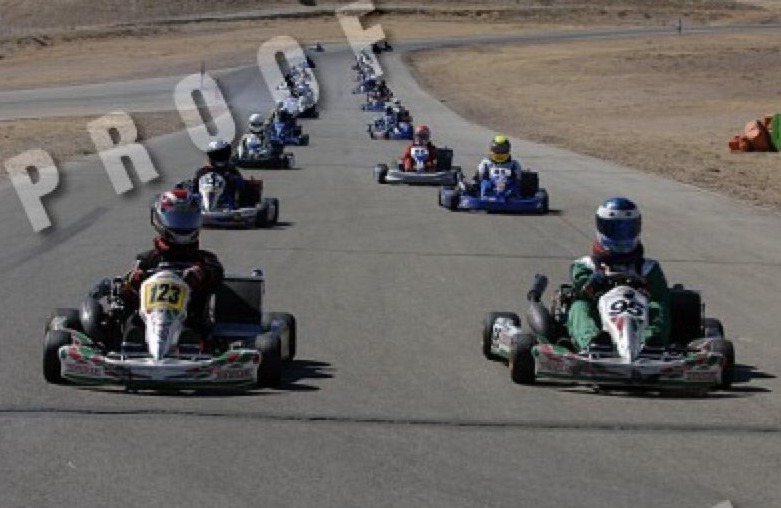 Jeff is on pole for the final race
Photo by Glen Kendall Photography (Purchase hi-res picks on website)
Heat Race 2
Main heat.
Wayne is on the 4th row for the standing start. But then his shifter lever/clutch cable jams, and he's stuck in gear. DOH! What are the chances of that happening to both of us in the same day? He has to pull his kart off the grid like I did in the first heat race, and watch all 22 rows of karts pass him before he gets pushed started. I pass about five more people in the race Jeff is duking it out front for the lead with Halen, McKee, Fernando, Connor, and Tranberg. Everyone expects Halen to win, as he has won all 7 of the races that he has entered in so far this year in the Stock Honda class. In this heat race, he's duking it out with Jeff, and going into the sweeper turn at the end of the straightaway, he bumps Jeff from behind, causing Jeff to spin, and then Halen takes off. Some of the spectators said that it seemed like a "racing incident", and not an intentional bump. Anyways, Halen gets black flagged and DQ'ed for the bump. Jeff ends up winning the race, whupping everyone in his class and all 41 people in the run group. McKee takes his usual second place finish, and Fernando gets by everyone else for 3rd on the podium. Wayne and I are at the back of the pack for our class, unable to take advantage of the draft from the faster guys who pulled away from the rest of the pack.

Jeff takes 1st place, Halen (not pictured) 2nd, Fernando Diaz 3rd
Since PKC only ran 3 run groups on this race day, things were real hectic. By the time you got scaled and pushed your kart pack to the pit area, it was time to grid for the next run group. There was virtually only enough time to grab a drink of water. I didn't get to check the helmet cam footage until a month later, and it appears that the power wasn't plugged into the microphone so there is no sound, and there was a loose wire on the video footage so the picture keeps breaking up. Damn!
September 27th.
Hitting one handed, I get my onbase percentage to .852 in softball, going 23 for 27. I accelerate the bat with both hands, but right before hitting the ball, I have to let go of the right hand to avoid the shock of hitting the ball. Unfortunately for me, I now develop a big cyst on my left wrist, probably from taking the shock of hitting the ball, or maybe it is from driving the shifter kart too much and compensating for the right hand by gripping too hard with the left? Jeez, I'm falling apart. We can't get our regular pitcher Aileen to pitch for us (something to do with her 8th month of pregnancy), so we have to shift the defense around to compensate. We now have to have a guy pitch instead of a girl, which means we have one less guy on defense. We suck, and are 1-4-2 so far this season.
October 7, 2006
The first running of the 24 Hours of Lemons takes place at Altamont Raceway. There are 34 entries. Calvin Kim's team "Corsa Uber-Fantastico Racing/Road and Track" completes 1189 laps, wins the entire event! The cage that John Coffey built withstands the uh...crashing and banging of the event!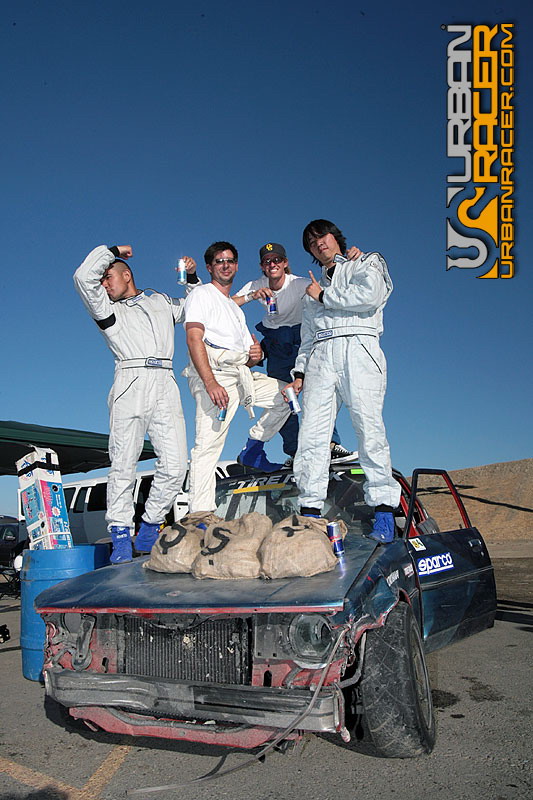 Corsa Uber-Fantastico Racing wins the 24 Hour of Lemons! Coffey's cage survives!
October 14, 2006
ProKart Challenge has their end of the year awards banquet. From the ProKart Challenge website:
ProKart Challenge's 2006 Awards Banquet lit up the Marconi Auto Museum last night with over 225 drivers and supporters in attendence. Amidst the $35+ million of auto exotica and memorabilia, 2006 class champions were honored and over $25k of prizes awarded.
Although the winners of awards and prizes were limited to a special few, everyone left with their appetites satisfied through the efforts of Chef George Gallardo's Blue Agave Southwestern Grill catered dinner and open bar.
In addition to the class champions, big winners were Casey Young (Granja Viana race trip to Brazil from MG Tires), Brian Anderson (CRG chassis from SSC), Marty Henderson (GP8 chassis from KLS racing), Rob Logan (Leopard engine from Russell Karting), Matthew Maas (Eagle alloy wheels and tires from Big 'O' Tires in Anaheim), Mike McClaran (SuperNats free ride from SKUSA) and Kyle Heckman (SuperNats free ride from SKUSA).
A special surprise was revealed during the trophy presentations as MG Tires awarded custom driving suits from Brazil to each of the eight 2006 class champions.
In our class, Halen takes 1st, McKee takes 2nd, Fernando 3rd, Jeff takes 4th, and Wayne takes 5th. Jeff and Wayne get nice trophies and their picture taken. I took 7th in points behind Justin Krueger. So our quest to become the Stock Honda King that began 10 months ago wasn't a complete failure. I mean, two of us almost made it to the podium for overall class points, and this is our first full year of karting in about five years. I woulda been right there with Jeff and Wayne if it wasn't for those two spectacular crashes I had at Cal Speedway and Santa Maria, and the DNF at an earlier Cal Speedway race. We'll gear up our karting program starting in uh....about one week to prepare for the Supernationals and next season's ProKart Challenge. We made all our rookie mistakes this year, with crashes, flat tires, radiators too full of Water Wetter, dumb spins, clutch cables coming loose, shifter linkages screwed up, etc. So we should do better in 2007. However, next year will be even tougher to make it to the top of the class, as we think even more fast drivers will enter the Spec 1 Stock Honda class. We will be relentless trying to get to the top of the podium. It's what we do. True, we don't do it very well at the moment, but dammit, our time will come soon.....
October 22, 2006
Schumacher retires. He had a great career, and made Formula One interesting to watch for us Tifosi. Throughout his career, he was able to defeat Raceaflais and win 7 championship titles. However, this race and the previous race, the Greek God of Racing Chaos came out and had to show the world that for many years he let Schuey have his way, but in the end, to show who is really the boss, Raceaflais came out and caused an engine failure, a fuel pump failure, and a flat tire in his Schumacher's two races to spoil his chance of winning an 8th championship title.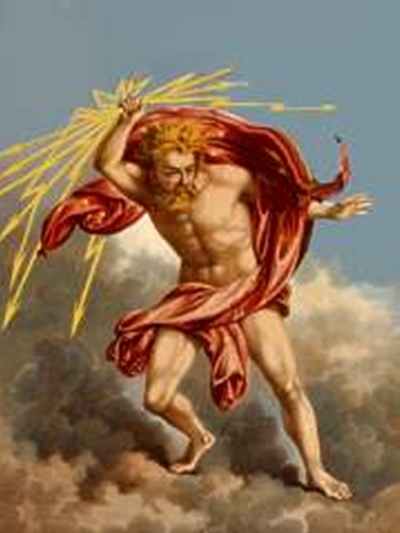 Raceaflais, the Greek God of Racing Chaos, wrecks havoc on Scuderia Ferrari
October 29th, 2006
The person responsible for me powder coating my Tony Kart red died today. I won't say anything bad about that arrogant, cheating, rat bastard of a coach since he just passed on. I've always wanted to go to Boston and see that bronze statue of him in Quincy market.....so I could poop on it!
Dana, following the footsteps of uncle Wayne, bought a Honda motorcycle about a month ago. Today Dana went over the handlebars without leathers on. He's scraped up a bit, but nothing broken or missing. He'll be sore the rest of the week.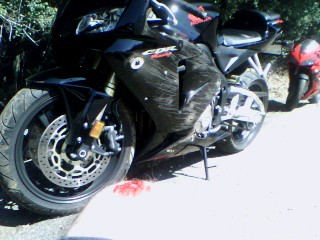 Dana did a "superman pose" over his handlebars
October 31, 2007
Have a good Halloween. Only 9 more days until the Supernats. Will we make our sacrifices and burnt offerings to Raceaflais, to make sure he doesn't screw with our hopes for a national title. And we of course have some Cheating Bastard plans up our sleeves.....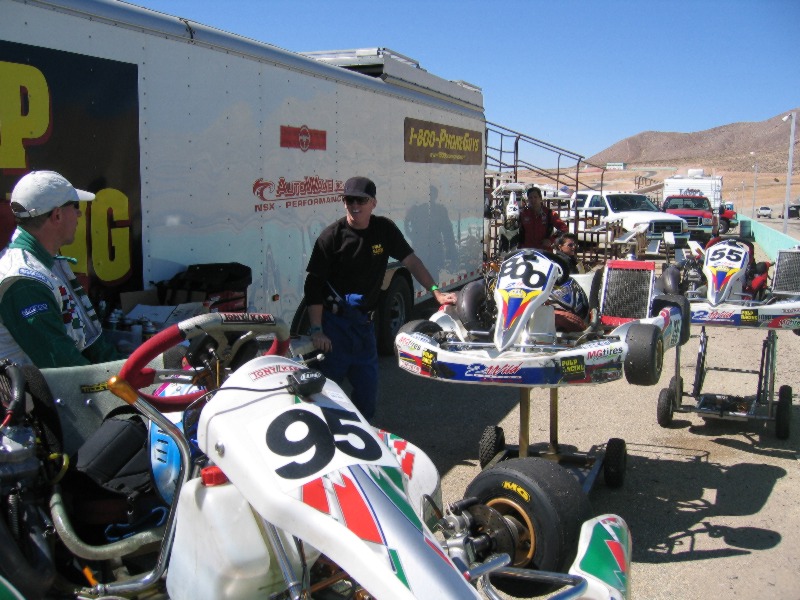 Can this three man Pulp Racing team get on the podium at the Supernats? Damn right!