January 2010 - August 2010
The ProKart Challenge Southern California 2010 Series
"How the South Was Won"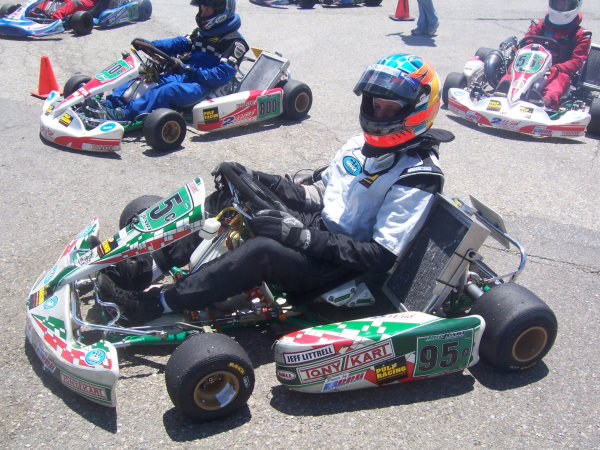 Three time Supernats S4 champ Jeff Littrell leads the Pulp Racing Team into the 2010 PKC Season
In an effort to catch up with the updates, here's what happened this year in the 2010 ProKart Challenge South series. Mylaps.com is a pain in the ass to lookup lap times for multiple races by the same driver, so here are the consolidated ProKart Challenge S4 South Stock Honda Masters results. I don't have a lot of pictures for this story, and I seemed to have a lot of problems with the helmet camera in many of the races. Plus the helmet camera footage isn't that impressive when you are getting your ass whupped on the track.
For the 2010 series, there were some changes to the classes and descriptions of the classes. To make sure there is no confusion when reading earlier karting stories and then you read stories that may not talk about the changes, here is the clarification for the S1, S2, S3, S4, and S5 classes for 2010, since they all pretty much changed from previous years.
| | |
| --- | --- |
| New in 2010 | 2005-2009 |
| S1 - Stock Honda Expert 385 lbs | Was ICC/Built Moto Expert |
| S2 - Stock Honda Semi-Pro 395 lbs | Was ICC/Built Moto "Novice" |
| S3 - Stock Honda Novice 395 lbs | Was Stock Honda "expert" |
| S4 - Stock Honda Master 405 lbs + over 30 years old | Was Stock Honda Master 415 lbs |
| S4 Magnum - Stock Honda, 440 lbs | |
| S5 - Stock Honda Restricted, 340 lbs, 12-15 years old | New Class |
| G1 - ICC/Built motor, 405 lbs, + over 30 years old | Was always G1 |
At the beginning of the season, we were trying to figure out what class to run in. We wanted to run in a class that would have a lot of drivers and also give us a chance at the podium. For the first race, Jeff and I were thinking of hedging our bets, and running two classes just to see which class would be the best one to race in for the rest of the year. There would only be six local PKC races this year, with no drops allowed. So we were thinking run in two classes, if we DNF in one of them in the first race, we could concentrate on the other class that we did better in. ProKart made the right move going to six races instead of eight or ten from previous years (which allowed one drop), as the economy is still real bad for most people. Six races is just enough so the people sitting on the fence like Wayne could say, "Huuuummmm.....I might be able to afford six races this year, especially if I do well in the points standings for the overall championship."
We were thinking we would run in S4 Stock Honda Masters (for the old guys), and S1 Stock Honda "expert" (for the young guys). Tom Kutcher, the PKC promoter, called me and essentially said in a nice way I suck too much to run in S1 Stock Honda. He said that S1 will be an "elite" class of drivers that are either SuperPro level drivers or close to that level. I told him that we still wanted to run against Clinton Schoombee, despite the fact that he whupped on us all last year in the previously classified S3 "Stock Honda Light" class. Tom said that might not be a good idea, because you guys might get frustrated at running at the back of the pack, and he plans to make the new S1 class tougher than the previous S3 class. And Clinton was consistently whupping on me by a good 7/10ths of a second per lap. Clinton has been driving real well, and Mike Robbins of Select Shifter has him dialed in really good on race day no matter what the conditions are on the track. Hummm....okay, I guess we didn't realize that S1 Does Not Equal the Old S3 class. Which is somewhat disappointing to our enormously big egos, as now we are basically being told, "You guys are too effing old and slow to run S1, run with the old guys in S4, instead of running against the young guys and getting your ass kicked in the local series." That's somewhat demoralizing, as at 51 years old, I thought I still had a little fight left in me to run against the S1 18-25 year old hotshoes instead of being put out to pasture with the rest of the 30+ year old crowd. I guess there is a reason I keep getting all these damn mass mailings for the AARP.
So after talking to a bunch of kart racers, it looks like the S4 Masters class could be the biggest Stock Honda class, and big fields of karts always equals a lot of fun. So Jeff, Wayne, and I concede, and we move our old asses into the S4 Masters class.
The first race is at the Calspeedway kart track, known for being being a very slippery track on light practice days, and changing to a massively overgripped track on race days. We do a few practice days to get back in the swing of things. Jeff's neck is still hurting from his crash from almost two years ago, so he decides to skip the Friday PKC practice day, and just show up on Saturday, do a quick practice session, and go right into qualifying. Wayne and I think that is a big mistake. At the Friday practice, everyone asks where is Littrell, and we tell them he ain't practicing, he's just going to show up on Saturday and race. They chuckle when they hear that, thinking that Jeff is way too optimistic about his driving abilities.
Jason Steaman has been helping us in the pits the past couple of years as our technical director. He is partly responsible for Littrell's three Supernationals championships, and podium finishes by Wayne and myself at the Supernats. Unfortunately for us, he is getting trained at a new job in Norcal, so he can't help us out at the the track or play softball with us. To help us out this year, we recruited Elbert Thompson, aka "The Black Bullet", away from Team ARG as our new technical director.
January 30th, 2010
CalSpeedway, ProKart South Race #1
Saturday morning comes and we have 22 people in our Stock Honda class (including about 4-5 S4 Magnum drivers at 440 lbs). It is awesome having that many drivers on the track. Jeff promptly throws it on pole, leaving 21 people pissed off about how can someone just show up without practicing on Friday, and take pole in qualifying. Wayne takes 3rd, I take 4th, and Jason Campbell from Arizona takes 2nd. Pulp Racing looking tough so far! It's going to be a good year!
Heat Race 1:
Hoping that I would end my bad luck streak of DNFs due to mechanical stupidity, we go to the first heat race of the year. Unfortunately, Raceaflais raises its ugly head again. My throttle cable gets frayed, get stuck in the sheath, and the throttle gets stuck wide open going down the back straight. I slam on the brakes, and pull the sparkplug wire off, luckily without crashing into a barrier. I start the season with a DNF. Nice.
Heat Race 2:
In Heat 2, I move up a few spots, Jeff falls back due to contact. Wayne holding strong at 3rd.
Main Race
I work my way to 7th. Campbell takes the win, with Jeff and Wayne in 2nd place and 3rd place.
February 27, 2010
Race number 2 was at Willow Springs. Lots of rain in the forecast, and since you can't drop any races, everyone who wants to stay in the hunt for overall series points has to show up. Jeff against stkips the Friday PKC practice day. On Saturday morning in the warmup session, Jeff spins out about 9 times, and has people wondering what the hell is he doing out there. Jeff responds, "I was testing the limits of the various turns in the rain". An hour later, Jeff throws it on pole for qualifying. I make a note to myself that in the next rain race, I'll spin out about 10 times trying to find the limit of grip on the track.
Heat 1:
We still have rain, gonna be a wet day. Jeff takes 1st in heat 1, Wayne and I are 5th and 6th.
Heat 2:
Jeff is proving to be the rainmaster, and takes the heat win. Wayne goes to 3rd, me 7th.
Main:
Jeff easily takes the win in the wet, and Musgrave gets by Wayne on close to the last few laps. I suck in the rain, and take 7th. Wayne wasn't planning on running the full PKC season due to budgetary concerns, but now he has a 3rd and a 3rd in the first two main races, which puts him second overall in points.
March 27, 2010
ProKart Challenge Race #3 at Grange
Next race is at Grange, always a fun track despite how physical the track is on your body. We do a practice day a couple of weeks before the race to get re-dialed in. Jeff decides to skip the Friday PKC practice, thinking he'll just throw it on pole again with no practice like he did the previous race on Saturday. Ooops, that didn't work for him, he qualifies 8th. On my 3rd flying lap in qualifying, my ffing carb falls off the motor because I didn't hose clamp it properly. Damn! I qualify 6th, a half a second slower than I did in practice yesterday. I just needed a couple more laps. Wayne takes pole in qualifying.......but forgot to put enough gas in the tank to make the 405 lb minimum weight, so he gets disqualified to last place. This is turning into a disaster. From our practice times last week, we were thinking a 1-2-3 Pulp Racing podium.
Heat 1:
I work my way to 4th place, and run fast lap of the race. I didn't want to take any risky passes, as I need to accumulate as many points as possible to catch up with Wayne and Jeff in points. Jeff's motor dies, apparently a circlip on his piston failed. Bummer. We thrash like crazy to swap out his motor for Wayne's backup motor.
Pos
No.
Name
Laps
Total time
Diff
Best time
In lap
Best speed
1
9c
Phil Conte
12
10:55.185
54.065
3
53.269
2
123c
Randy McKee
12
10:56.928
1.743
54.150
5
53.186
3
422c
Willy Musgrave
12
10:57.248
2.063
54.172
3
53.164
4
55c
Doug Hayashi
12
10:58.308
3.123
53.885
5
53.447
5
22k
Peter Workum
12
11:01.593
6.408
54.364
2
52.976
6
32b
Phil Dunford
12
11:01.904
6.719
54.120
3
53.215
7
33x
Rob Logan
12
11:03.306
8.121
54.523
7
52.822
8
800c
Wayne Mello
12
11:08.620
13.435
54.142
6
53.193
9
14k
Jonathon Allen
12
11:10.051
14.866
54.917
3
52.443
10
222c
Greg Nelson
12
11:14.158
18.973
55.140
8
52.231
11
49c
Rob Whitley
12
11:14.234
19.049
54.912
8
52.448
12
19k
Luke Bianco
12
11:23.473
28.288
55.534
3
51.860
13
77c
Marc Lewis
12
11:37.798
42.613
57.068
2
50.466
14
15x
Larry Metter
12
11:48.596
53.411
57.225
2
50.328
DNF
95c
Jeff Littrell
0
1.234
12 Laps
--:--:--.---
0
-
DNF
25c
Sean Bond
0
1.498
0.264
--:--:--.---
0
-
Not classified ()
DNS
21x
Ken Schilling
0
--:--:--.---
--:--:--.---
0
-
DNS
278x
Robert Morales
0
--:--:--.---
--:--:--.---
0
Heat 2:
I take 5th, Wayne 4th, and Jeff has a mechanical problem with his brakes on the start for a DNS. He's having a rough day.
Main:
Jeff on practically new tires (due to his DNF and DNS) is starting from the back, maybe he can make a podium run. I guess wrong on the chassis setup for the main, my kart is overgripped, and is hopping and bogging around turns. Damn! I take 7th, Wayne 4th, Jeff 9th. Musgrave takes the win. Vimeo clip from Contour HD helmet camera.
Pos
No.
Name
Laps
Total time
Diff
Best time
In lap
Best speed
1
422c
Willy Musgrave
20
18:14.500
54.232
2
53.105
2
9c
Phil Conte
20
18:14.934
0.434
54.354
3
52.986
3
33x
Rob Logan
20
18:15.409
0.909
53.997
12
53.336
4
800c
Wayne Mello
20
18:21.151
6.651
54.378
3
52.963
5
32b
Phil Dunford
20
18:25.268
10.768
54.414
16
52.928
6
25c
Sean Bond
20
18:26.422
11.922
54.574
9
52.772
7
55c
Doug Hayashi
20
18:27.489
12.989
54.760
2
52.593
8
49c
Rob Whitley
20
18:45.016
30.516
55.321
3
52.060
9
95c
Jeff Littrell
20
18:45.243
30.743
54.596
12
52.751
10
14k
Jonathon Allen
20
18:54.584
40.084
54.831
6
52.525
11
19k
Luke Bianco
20
19:06.541
52.041
56.157
7
51.285
12
22k
Peter Workum
19
18:16.578
1 Lap
54.578
2
52.769
13
77c
Marc Lewis
19
18:20.860
4.282
56.866
6
50.645
14
15x
Larry Metter
19
18:53.355
36.777
57.964
2
49.686
DNF
222c
Greg Nelson
14
13:23.714
6 Laps
55.553
3
51.842
DNF
21x
Ken Schilling
7
6:43.022
13 Laps
55.540
3
51.855
Not classified ()
DNS
123c
Randy McKee
0
--:--:--.---
--:--:--.---
0
-
DNS
278x
Robert Morales
0
--:--:--.---
--:--:--.---
0
Thursday, May 13, 2010
Ah, the Streets of Willow Springs. One of the most fun tracks to race your kart if you like high speed tracks. The Team ARG blog is reporting on alleged turmoil in the Pulp Camp. Offical response from the Pulp News Network says there is no truth to the rumors, and is challenging the World Famous Team ARG to meet them at the Streets.
Jeff doesn't want to practice the day before the race, so he and I find out we can get on the track for some Cheating Bastard Practice on the Thursday before the Saturday race day. I always do well at at the Streets of Willow, so I'm looking forward to his race. Jeff and I are duking it out on the practice day, and turning onto the top of the hill before the front straight, Jeff gets a couple of wheels off, shoots back onto the track, and I get all four wheels off into the rocks and gravel trying to avoid him. Damn....my kart was running real good until that happened. I go back out, and my kart doesn't feel right. Limping the kart into the pit, it feels worse and worse. Apparently my circlip failed, damaging the cylinder. Crap, this is my good motor. We have gone years without blowing up a motor, and now we have two circlips fail in two races? WTF? Jeff helps me swap out my motor for my backup motor. Backup motor seems okay, but not as strong as my regular motor.
Thursday, May 14, 2010
Wayne comes out, and we are trying to make our karts go as fast as possible during the PKC practice day. We both feel good about our chances.
Saturday, May 15, 2010
Race #4, Streets of Willow Springs with PKC/Gatorz
Since the Streets of Willow is such a big course, they combine S4 and S3 and S4 Magnum classes. We have 27 drivers in our run group. Wayne takes pole, Jeff 2nd, me third, so we have an all Pulp Racing 1-2-3 on the grid for the first time ever! We are strutting around like we are cool......
Qualifying:
Heat 1:
We have a little bit of duking it out between Wayne, Jeff and I, and we end up taking 1-2-3 again. Our plan is working great!
Heat 2:
I didn't make any changes to the kart, as it was feeling pretty good. Big mistake, kart didn't handle as well, I drop to 7th. Wayne takes 1st, Jeff 2nd, Musgrave 3rd, and the Team Aluminos guys of All/Dunford/Workum are all in the mix also.
Main:
Prior to the main, I decided to make a gear change. I was changing gears, and then someone came by asking for some help with their kart. I go and give them hand, and I get back to working on my gear change. Unfortunately for me, I was tired and distracted, so I changed the front gear, but forgot to change the rear gear. I wanted to change from 18/23 to 16/20(1.25 ratio), but ended up with a 16/23 (1.43). We get gridded for the main, and when the lights go off, my kart leaps forward and I pass three people going into turn 1. Yeah baby, damn I'm good on starts. Except going down the back straight, suddenly my engine won't rev anymore, and four people pass me halfway down the straight. WTF? Going down the front straight, I run out of gear about a third of the way down the straight before I realize I have the wrong gear in. 7 people pass me in the straight, as they are hitting 100 mph, and I'm hitting about 90 mph max due to gearing. I have to pull off and DNF, as I'll cause a wreck going that slow down the straightaway. That's gonna hurt, as I will lose a ton of points for that DNF since it is big field.
Wayne completely took his kart apart before this race. Meaning he took off every nut and bolt off his chassis, and took apart his engine and inspected/replaced any worn parts. So you can imagine how he felt in the main, leading the Streets of Willow Race! But around lap 13 (out of 16 laps) or so, his water temp started creeping up. A good water temp for a stock Honda is around 125 degrees, and now Wayne is at 200 degrees and losing power. He tries to limp it home, but people are starting to pass him now. Musgrave, Rob Whitley, and Littrell and now 1-2-3 for the lead. Musgrave spins in the turn with the bump after it (about 600 feet from the the NASCAR bowl turn), and Whitley can't avoid him and crashes into him, and then Jeff crashes into both of them. Jonathan Allen and Peter Workum from team Aluminos get by the crashees, and Wayne struggling with his motor also gets by. Jeff gets his kart out of the carnage, and is back in the chase. With Wayne's motor dying more and more, Jeff catches him on the last lap for 3rd place on the podium. Allen takes the win, and is now the 4th different winner of the main in the S4 Stock Honda class.
Here's a helmetcam video of Heat 2 from the Streets of Willow at: http://www.vimeo.com/11975854

The next race was at Buttonwillow. Wayne is now pumped up in that he is up there in the points, with a chance at winning the whole series with his finishes of 3rd, 3rd, 4th, 4th in the first four races. He drives out by himself for a practice day at Buttonwillow (170 miles away). A couple of weeks later, Wayne, Jeff, and I go out for a practice day. Wayne and I get a little worried, as Jeff is running abnormally fast. Usually we are within a tenth of each other, and on this day Jeff is a half second faster. Buttonwillow does have a couple of tricky low speed turns and a couple of tricky medium speed turns.

June 26, 2010
PKC Race Number 5: Buttonwillow Kart Track
Jeff figures he doesn't need practice the day before the race, so he just shows up on race day, does the couple of 7 minute practice sessions, and then we go to qualifying. Jeff takes pole by half a second in qualifying. Ouch. Wayne and I take 4th and 5th, so again we have three drivers in the top 5 in qualifying.
Heat Race #1:
Wayne falls back a bit to 7th, Jeff is looking pretty racy with the win.
Heat 2:
The infamous Pulp Racing Clown Squad makes an appearance. Jeff is leading the race. Wayne dive bombs me in a turn, and can't quite hold the line and goes wide like he did at the Streets of Willow when he tried to pass me. He tries to bring it back onto the racing line, but I'm there, and I'm not lifting. He's not lifting either, and the track is running out on him on his right side. I can't jerk to the left, as he slowed me down, so there is probably someone passing me on the left. Wayne runs out of room and gets four wheels in the dirt, and spins off, throwing dirt back on the track. On the next lap, Jeff is hauling ass, doesn't see the dirt on the track, hits it, and spins. He covers from his spin, accelerates, but Jonathan Allen is trying to pass him, and they crash. I get by all of them, and take 4th in heat 2. Jeff and Wayne DNF, so they have to start from the back of the track. So much for a Pulp 1-2-3 finish in the main.
Main Race
My kart feels pretty good except for the real tight turn onto the front straight. There is some contact in front, people banging, and I am driving cleanly and find myself in 2nd place with a few laps to go. Mike McDonough is all over my bumper, and I think it is Wayne trying to make a desperation pass on the last lap, so I'm cutting down all the passing lanes. Mike and I bump, but we stay on track. I end up taking 2nd, for my first podium in quite some time. Wayne has his worse finish in the main with a 6th, but Jeff takes 9th, his worse ever also.
August 7, 2010
We go out for a practice day at Santa Maria. We haven't been here in a couple of years, as we haven't been attending the last PKC race of the year in previous years. Before the start of this event, Jeff was about 4 points in front of Wayne for overall PKC South championship. I was 4th, and Dunford was about 130 points in front of me for third. So we all had reasons to make the 200 mile drive to Santa Maria. I hate the drive to Santa Maria, because on the drive home, it is hard to find a place to park the trailer if I have to use the bathroom somewhere. Normally this isn't a problem, but due to possible traffic in places like Santa Barbara/Carpinteria/Woodland Hills/Santa Monica/LAX, the drive could take as long as six hours. Try finding an easy place to park a 48 foot trailer off of the 405 or 101 Freeway, it ain't easy. For the practice day, I just drove up the truck and not the trailer, and I pulled off on a bunch of different exits on the way home, in an attempt to find a gas station that I can easily pull into with the big trailer. The exit is in Ventura off the 101 Freeway, called Chesebro Road in Agoura Hills, Ca., about 68 miles from HB, (132 from Santa Maria).
Phil Conte, Jeff, and I are all within about .04 seconds of each other, around 49.04 in practice running on good tires. We feel pretty good about that. On Wayne's last session of the day, he throws down a 48.5x, beating us by a good half a second. Which makes me, Phil, and Jeff scratch our heads, saying, "How did he do that?". I put it off to the track must have gotten better when Wayne was on it. Wayne never gets any credit....
Thursday, August 13, 2010
I drive up Thursday, with the intention of getting to the hotel early, get a good night's sleep, and get up early for the PKC practice day. I figure I'll make a quick stop for a bite to eat and play a little poker or blackjack at the Chumash Indian Casino by Solvang. Unbelievably there is no parking for a 48 foot trailer at the casino. I circle around twice to find RV parking, and there is no parking for RVs either. Oh well....
Friday, August 14, 2010
Jeff skips qualifying on the PKC practice day. Wayne and I are there all day, and we are fiddling with stuff trying to get faster. I screw around with the caster settings, and my kart isn't hooking up on the fast sweeper turn. Not sure what is up with that. Rob Logan comes by and ask me about my caster settings. I say, "Uh.....full caster, I just changed it, but it doesn't feel good". Rob looks under my kart and says, "No, you have neutral caster". Hummm....I look under the kart, and sure enough, my right side is neutral, and the left side is full caster. I guess I screwed up when trying to change the kart from neutral to full caster. What an idiot. I change it back to full caster on both sides, and magically the kart sails through the sweeper turn. Doh! It is amazing what happens you don't have to fight the laws of physics.

August 15, 2010
ProKart Challenge Race #6
Today is the Prokart Challenge West Coast Shootout, combining Socal and Norcal regions. This race counts for points for the Southern California region and the Northern California region. This is arguably a good preview of a potential Supernats competitors (minus podium contenders out of the Northwest and Texas). So we have the best in California, and couple of people from other states who want to see how they stack up for the Supernationals in November. Today we have the biggest ever local S4/S4 Magnum class, with 25 drivers duking it out to see who is Best in the West. Qualifying is pretty crazy, lots of drivers, and not a lot of room on the track. I manage to get a decent lap with just one small bobble, and I pull out my first pole in qualifying in years! I'm getting cocky, as I took 2nd in the main at the last race at Buttonwillow, and here I am on pole. I'm peaking at the right time, as the Supernats will be coming up in about 100 days. Jeff is .02 seconds behind me, Phil Conte who is leading the S4 Pro Tour points is .07 behind me. Wayne takes 5th, so again Pulp Racing has three of the top five spots.
Heat 1
Conte jumps me on the start, so I slot in behind him, and end up taking 2nd place. Not too much drama for me. Wayne needs to beat Jeff by a few spots in order to win the PKC South Championship. Things aren't looking good for him, as Jeff out qualified him and also scored more points than him in Heat 1. Jeff takes a peek on one of the turns trying to pass me, but decides not to dive in, as he can't risk a crash and a DNF if we wants to win the championship. I tell both Wayne and Jeff that I got nothing to lose, so I'm either ending up on the podium at this race or I'm crashing out, so don't even bother trying a dicey pass on me.
Heat 2:
Now the craziness begins. When it comes to racing in a "spec" type of series, a lot of skill, and a little bit of luck is required in order to win. Jeff has been real lucky over the years, as he has always seemed to narrowly beat Raceaflais and come away with a win. I mean he's won races with cracked exhaust pipes, clutch cables that he tightened two minutes before the start of the race, etc. In this heat race, he was gridded 3rd, fell back to 4th on the start, and someone further back in the field apparently didn't tighten the drain plug on their transmission oil. They dumped oil around 80% of the track on the racing line. Coming around lap 2 or so, I am in third place and I see Jason Campbell get all out of shape in the lead, and then Conte also does a tank slapper. I'm thinking I'm going to make a move on both of them but then suddenly I almost fly off the track, but am able to keep the kart on the track, and then I realize there is an "oil line" on the track. I manage to get by Conte as he hit the oil much harder that I did, so I stay in 2nd place and just try to hold on with Campbell in front of me. Jeff tries to dive in and make a pass, but brakes right on the oil line and goes flying off the track in a straight line. He gets back on the track after most of the field passes him, and finishes 20th. Wayne takes 5th, and then does the math, and it looks like Wayne is now leading the ProKart South series going into the main race. Jeff has now beat Wayne by two spots in the 20 lap main race in order to win the championship. It takes a lot of time for the track crew to get all the oil off the track, so the main is reduced to 15 laps. So now Jeff is pretty screwed, there is only a very slight chance he can come from 20th on the track to two spots in front of Wayne in 15 laps.
The Main Race
I'm gridded 2nd for the main. I figure if I can beat Phil Dunford by about four spots in the main, it could mean that the final series point totals could end up with Wayne/Jeff/myself taking 1-2-3 in the overall PKC championship. An all Pulp Racing PKC series championship.
My kart setup was great for qualifying, so I didn't change anything. My kart was good enough for fast lap in Heat 1, so I didn't change anything. Kart was good in Heat 2, so I didn't change anything again for the main. Right off the bat in the main, my kart was suddenly a half second slower, as I didn't anticipate tire wear and changing track conditions in the main. Damn, I am an idiot when it comes to setting up a kart for the main race. I'm off pace a little bit, and I see Campbell, Conte, and Jeff Smith(who is leading PKC North S4 class in points) running off in the distance. Suddenly Wayne is on my bumper, and he's crazy enough to try to pass me for 4th. I shut the door him, I'm having none of that, especially since he cannot risk a DNF if he wants to win the championship. Wayne drops back to 5th. Then apparently Ken Schilling passes Wayne, and Schilling attempts a pass at the end of the back straight going into the very tight chicane. I am a late braker, Schilling thought he was going to outbrake me and pass me but came up a little short, so when he dived in, I turned in at the same time, so we both went into the barrier, thus we are both DNFed. Wayne cruises home to 4th, Jeff makes it to 8th. Jeff Smith from Norcal wins the race, with Campbell and Conte right behind him.
Wayne becomes the new ProKart Challenge Southern California S4 champ for 2010. Especially impressive since he is using a 3 year old Tony Kart Krypton that he crashed back at the 2007 Supernats. Jeff and I are both running 2008 Tony Kart EVXX chassis.
In the S1 Stock Honda "Pro Class", Clinton Schoombee takes 1st overall in the series, and in the S2 "Semi-Pro Class", Ryon Beachner of 2Wild takes the championship by qualifying 1st, takes 1st in heats 1 and 2, and winning the main at Santa Maria. Ryon had to be dragged kicking and screaming into the S2 class this year, as he is a big believer in those Italian karting motors, and not the stock Honda motors. And so ends the 2010 ProKart Challenge Southern California Series.
Next up on the agenda is probably Jeff and I will run the Streets of Lancaster Grand Prix. Wayne isn't going to run it, saying that he's saving cash and that Lancaster has the potential to be a crash fest with all the barriers there. For a kart driver, the Lancaster Grand Prix is like a mini Long Beach Grand Prix, with fences, barriers, people cheering your on, etc. It's gonna be fun.
The SuperkartsUSA Pro Tour
SKUSA was pushing their Pro Tour earlier this year, consisting of a weekend of racing at Infineon Raceway, a weekend at the Shawano in Wisconsin, and ending with the Supernats. Whoever has the highest point totals for the three events will be crowned "National Champ". We thought about doing the other two events, but considering just the Supernats wipes out a good chunk of our racing budget, we just couldn't swing the cash (and another eight days of traveling) to attend the other two events. Phil Conte is leading the S4 class in points after two weekends of the Pro Tour.
SuperNationals XIV
Jeff and I are entering again, and now Wayne is also pumped up after his 1st place in PKC South, so he's also signed up for the Supernats. The S4 Stock Honda Masters class will be the biggest ever. The two previous years we had about 40 entries, this year rumor has it there will be close to 80 entries. As of August 25th, there were 60 paid entries. This means only the top 40 in points accumulated during the heat races will go to the main race on Super Sunday.
Given that there are going to be close to 80 entries in the Stock Honda S4 class, and I'll guess another 75-80 total entries in S1/S2/S5 Honda classes, this begs the question: "Is the ICC/KZ2/Built Moto class dead in America for hobbyist type drivers?". It is true that the very top level off shifter kart racing at the Supernats will be the KZ2/ICC class comprising of European factory drivers, Formula one drivers, and a sprinkling of Americans. But if you aren't at the skill level where you can race against factory drivers, who is going to buy an KZ2/ICC when the Stock Honda class is growing by leaps and bounds? There are rumors that many of the local ICC/Built Moto G1 drivers are going to switch to S4 Stock Honda due to its popularity for the 2011 season, which is pretty funny since those guys have been trying to get Jeff, Wayne and I to sell our stock Hondas and buy an ICC/KZ2 to race in the G1 class the past three years. The local G1 guys are about to give up and make the switch to stock Honda, which will make our local Honda class even bigger in the 2011 season. (if we don't all run out of money first)
Big Rant: What the Hell Happened to the Music?
I've had this rant bubbling in me the past six month. I grabbed a couple of magazine that I subscribe to (Rolling Stone, Esquire, etc) as well as some local alternative publications trying to find some decent music to listen to. I went through their "New Artist" or "Best Album" lists and played them on youtube, trying to find a band I could believe in. No luck, I think 99% of them suck. What the heck happened to the music? Where is the Fire and Inspiration? Did you see the Who at the Superbowl halftime show? I'm a big Who fan, and they sucked. U2 playing on Letterman last year five nights in a row? I thought 4 of the 5 nights were kinda boring. Springsteen's last album kinda sucked (but at least his live shows still have the Fire and Inspiration). So who's gonna pick up the torch?
I almost think that the internet/Facebook/Myspace makes it so that any mediocre band can gain somewhat of a mass following of sheeple that don't know anything about music that get more sheeple to follow them. I want a band that has some meaning, some thought behind it, that works hard, and plays some kick ass live music without any autotune/tape recording bullshit. And I don't want a band that you have to be on ecstasy/smoking dope/cocaine/heroin to appreciate the live performance. I just want to drink a couple of beers and be stunned by a live concert. I want a crowd that goes crazy behind it. I want to feel like I am in the last lap of a race, wheel-to-wheel with two other people, crowd cheering us on, and only one of us is coming out of this alive, so the adrenaline is pumping. I've tried to become a fan of so-called favorites of rock critics like Arcade Fire, The Hold Steady, Kings of Leon, blah blah blah blah. They don't work for me. So after months of searching, here's what I have been listening to lately: (not that anyone would care, but hey, it's my rant)
1. Lily Allen doing a cover of The Clash's Straight to Hell, featuring Mick Jones.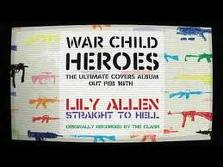 Lily Allen makes Joe proud
Her voice is mesmerizing, the musical arrangement very nice. Joe Strummer woulda been proud. More info here about the song, lyrics here.
2. The Libertines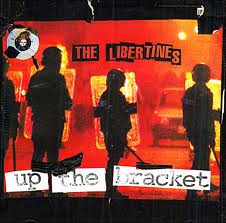 Libertines had the "Album of the Decade" chosen by New Musical Express Magazine in the UK
Pete Doherty and Carl Barat of the Libertines wrote the song "Can't Stand Me Now", about their love/hate relationship. The Libertines were a highly acclaimed British band that broke up in 2005. Their "Up the Bracket" album was named Album of the Decade by NME Magazine. Doherty is the idiot drug addict that was dating Kate Moss, and after becoming a heroin and crack cocaine addict, was kicked out of the band by Barat. Shortly after that, Doherty was caught breaking and entering into the Barat's apartment, stealing Barat's guitar and a NME award. Doherty was sentenced to six months in prison. After Doherty got out of prison, he and Barat got the band got back together, but supposedly had bodyguards at the recording sessions to keep Doherty and Barat from assaulting each other. Doherty went back to using drugs, which caused the band to finally break up for good, but they at least got out some fantastic music before the fallout. After they broke up the band, they each created their own separate bands Baby Shambles and Pretty Little Things, neither had the commercial or critical success that they had when they were together in the Libertines.
Check out this clip that seems to show their animosity, hate, and disgust towards each other, "You shut me out and blamed it on the brown" meaning heroin, but you can tell they both know that they need each other to make great rock and roll music: Can't Stand Me Now Listen to it while reading the lyrics. The song could apply to just about any couple you know that has a love/hate relationship. Now I think that's good music compared to the crap that is being peddle around these days. The song is catchy, good guitar licks in there, good emotion between the two singers, the drummer propels the song forward, the lyrics could apply to lots of people/situations, etc. Why the hell can't anyone else do this these days?
How popular were the Libertines in England? Earlier this year, they were offered $2,000,000 to get back together after being broken up for five years, and play the Leeds festival in the last weekend of August 2010. Remarkably, Doherty was able to stay clean enough to play the festival. Can Doherty, Barat, and the band stay together long enough to write another fantastic album? I'm not holding my breath on that one.....
More Libertines: Time for Heroes Read lyrics while listening to song
More Libertines: What a Waster Lyrics
3. Gogol Bordello. For the past year or so, I've been obsessed with the multi-cultural, gypsy punk band Gogol Bordello. Ringleader Eugene Hutz is like Borat on a mission from God powered by meth who switches between crazy Eastern European party music and messages of self-sufficiency/search for knowledge. For the next year or so, unless another contender appears, all the Pulp Racing videos will have Gogol Bordello as the background music. Tom Morello from Against the Machine told Rick Rubin that Gogol Bordello was the greatest band in the world, and thus got them off their indie label to Sony Records. Music critic Robert Christgau has kind words for them. Plug your favorite band into his website search and see what he thinks about your favorite music.
Gogol Bordello is building their fan base strictly on the power of their live shows. Meaning you never hear them on radio (some non-English lyrics/chanting so you won't hear them on your usual rock/punk radio stations. Probably too much crazy energy to be on your regular "indie" stations.) , rarely if ever see them on TV, and they don't open for many bands because the headliner doesn't want to get blown away by a relatively unknown gypsy punk band. They play a lot of festivals across the world, so they are kinda like a Flaming Lips type of band.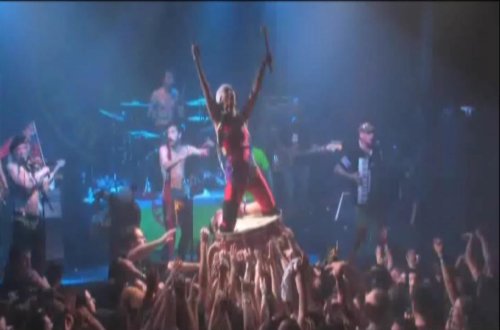 Gogol Bordello's Pam Racine drum surfing across the crowd during Baro Foro encore
Live, indoors at a club, Gogol Bordello puts on a fantastic show if you like your concerts hot, sweaty, feet stomping, maniacal dancing, crazy chanting, crowd surfing craziness, and feeling like you have become "Illuminated". Some info on the band if you are bored and need some reading material:
b. Sergey Ryabtsev, violinist for Gogol Bordello, on how he met Eugene. Excerpt: "The next day, he arrived at Joe's Pub with his violin in hand. Being a classically trained musician, Ryabtsev put on a tuxedo and waited for his cue. When he finally came out on stage, he was stunned. People were half-naked, drinking from bottles and dancing crazily beside broken furniture. Hutz, standing on top of the bar in his underwear dancing with two women, yelled in Russian, "Sergey, play!"

After finishing the song, Ryabtsev, in amazement, began to walk off stage. Hutz grabbed him. "Where are you going? Play!" Ryabtsev pleaded, "Play what?" Hutz yelled back, "Whatever you want." Hutz was confident in Ryabtsev's ability to improvise, and he ended up playing for almost an hour. After the show, he says, he felt infected with "the virus of freedom."
c. Review http://cornershopstudios.com/archives/13222
d. I flew to Philadelphia in May to check them out at the Electric Factory, which is a great place to see a high energy show in a relative small place (About 2000 people). Review from that show and another review. I flew to Philly to visit Tom Dodds, and I wanted to see Gogol Bordello before they crash and burn out. They have a maniacal touring schedule, and I don't see how they can keep touring at the pace without someone dying or the band breaking up. They are touring like Springsteen did in the 1970's, 200+ days a year.
e. Eugene Hutz on how Gogol Bordello can tour 200+ days a year.
f. Gogol Bordello cruised into Los Angeles for two shows at the Mayan in June 2010. I drag about 8 other people to the show with me. Crazy looking diverse crowd between the ages of 16 and 66. In attendance are the body piercers, the gypsies, big Russian mobsters wearing CCCP t-shirts, the burned out hippies, the local college students, so-called rock critics who embellish stuff on webpages, etc, all who are pumped to see who they believe in the best live band around. Review from LA Weekly.
g. Link to Gogol Bordello's Baro Foro video: http://www.vimeo.com/11257582 I can't get the violin riff out of my head, and then the song partially morphs into "Undestructable" chant from the sone of the same name, complete with drum surfing, crowd chanting, and theatre level craziness. They got the Fire and Inspiration in their performance. Explanation of the song lyrics here. Here's a link to "My Strange Uncles from Abroad", from the horribly bad movie "Filth and Wisdom", but the song and violin riff kinda sticks in your head: Here, some cursing.
4. Manu Chao
There are very few bands that allow Gogol Bordello to open for them at an indoor concert, for fear of getting blown off the stage. Rage Against the Machine, Primus, and Manu Chao are about the only ones that will allow Gogol Bordello to open for them.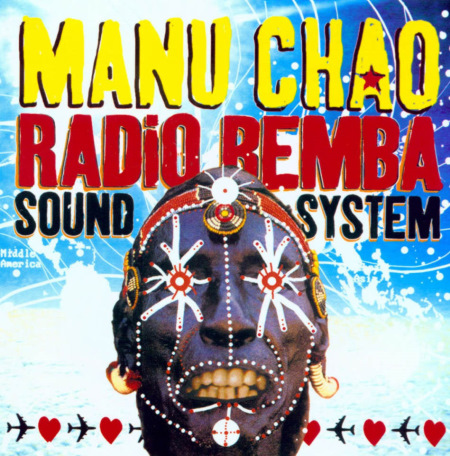 Below is link to Manu Chao with Radio Bemba Sound System singing "Mala Vida" (Bad Life). Yeah yeah, I know it is in Spanish, but like Eugene Hutz said in the link above, "The language barrier in the context of music does not exist. And majority of power is contained in fingers of a player and in the tone of his/her voice. This is why the emotional message of music is so instant and human. That's why the voice of Johnny Cash or Vladimir Visotsky goes unstoppably through anything to anyone, and meaning of music stands up in its full pride." I don't know what the hell they are saying in the video below, but these guys are rocking and the crowd is going crazy. That's the feeling I want to have when I go to a concert, especially at a smaller venue that seats about 2000 people. Here's the video link to Mala Vida: http://www.vimeo.com/14572560 Mano Chao, he's got the The Fire and Inspiration. Lyric Translation here. Gogol Bordello's cover of Mala Vida. Janez Detd. cover of Mala Vida with bikinis and gangsters. And then of course, there is always crazy Gogol Fans lip synching Gogol's studio version who is covering Manu Chao's version of Mala Vida.
Okay, so now comes the question: Why aren't there any new American bands that can kick ass? Isn't there anyone from America that can challenge the some crazy English chick singing Clash cover, a UK band that has been broken up for five year fronted by a guy who liked heroin more than Kate Moss, a band fronted by a guy that looks and sounds like Borat and whose sidekicks are a 50+ year old violinist and accordionist, and a band fronted by a 49 year old French singer who sings mostly in Spanish and has guitarists who look they they belong in a cartel? If you know of a band that's a contender to these four, and has the Fire and Inspiration, send me their youtube clips. I need some bands to follow in the musical wasteland that exists today. Gaslight Anthem showed some promise with their first couple of albums, but then sorta fell off for me with their latest releases, and their live shows don't seem to be as intense as I would like a show to be. Garage band The Leftovers had a pretty catchy single, but hasn't been able to follow it up with anything. In the meantime, I'll see Gogol Bordello in October at the Nokia Theatre (they tour 5-6 days a week, a different city/sometimes different country each day). I'd like to fly to San Francisco to see Manu Chao for the first time ever at the Warfield in October, but something tells me I won't be able to swing that one.
Eugene Hutz above summarized it pretty good in his opening paragraph above in his intro:
"There are many of us for whom music is an irreplaceable part of life. We rely on it to take us out of sadness, pressures of poverty, youth, age, etc. Mixed with alcohol it seems to be a remedy for just about anything, be it a rapid fire of notes exploding in catharsis all over the major key, or an obsessive marathon of soul-searching sounds crawling around minor key... it all appears somehow more solid and present in our lives than materials, something we can always address and hold on to. At its best, music connects us to a feeling as large as the whole goddamn universe itself..."
So if you know of a band that gives you Fire and Inspiration, and can play a great live set, send me a link. If you don't know of band that can do that, you can always see Gogol Bordello on the last leg of their tour. They taking a short break until October, and then they crank out another 50 or so concerts before the end of the year. http://www.gogolbordello.com/us/tour. Check out that schedule, do you think you could crank out 50+ concerts in two months, playing full bore for two hours, including the drinking and partying before and after the concert?
I feel better now that I got that rant out.
Other Miscellaneous updates

Online Poker
It's horrible. I'm still getting my ass kicked, but at a slower rate after playing about a quarter million hands.
Softball
It's horrible. We really suck. It is almost like we all need to go to the eye doctor and get some night vision goggles. We can't see the damn ball. I think in the past three seasons the last twelve months we have gone 3-9, 4-8, 3-9. After spending the past 14 seasons in the second highest league, this season, we get dropped down a league. And then we lose our first game 16-15.
Housing
It's horrible. I still crack up when people try to put a good spin that it is recovering. I see no indication of that, and neither do the gloom and doom sites like http://www.patrick.net/housing/crash.html. Also some people are saying that improper sales price are being put into the MLS by real estate scum agents, who are inflating the actual sales price.
Wayne's Chevelle 396
It's horrible. He put bigger engine in it. Got iPhone app that supposedly measures horsepower and acceleration with its built in accelerometer. Wayne takes car to deserted road, puts iPhone on dash, floors it to get a a good HP rating.....over revs it and blows motor.
Family and kids
Everyone is doing good. This summer, both kids learned to ride a bike without training wheels (finally), and both kids can swim the length of 20 meter pool multiple times. My five year old son was reluctant to swim laps at the local swim club swim-a-thon as he was scared of drowning, until I told him if he swims some laps in the 30 minute session, he'll get some Legos. He then cranks out 16 laps, that is about a 1/5th of a mile! Wayne's kids are doing good, and his three year old son can go downhill on his Razor scooter at about 20 mph with no fear, and go down the same hill on his bike at 25 mph.
Rehab Karting Video
They tried to make me to to Rehab, not sure if you saw this yet or not.
ARG World Championship Team Blog
There was lots of smack talking between ARG and Pulp Racing earlier in the year, but things have leveled off due to injuries/excuses from Team ARG. We are looking forward a potential matchup with the infamous Team ARG in the near future.
Some of the more amusing posts (in my opinion of course) on the ARG blog are:
1. Helmetgate
a. MFG Helmet completed
b. Schilling Helmet completed
c. Pulp responds to Fashionista takeover of PKC series
2. ARG Look-a-Like Contest
a. http://argracing.blogspot.com/2010/05/arg-celebrity-lookalike-contest-2010.html
b. http://argracing.blogspot.com/2010/05/arg-celebrity-lookalike-contest-entry.html
c. http://argracing.blogspot.com/2010/05/arg-celebrity-lookalike-contest-entry_11.html
Alright, that's about all the miscellaneous ramblings that I have at the moment. I'll try to get back on a regular publishing schedule. Thanks to all those people that keep emailing me and saying, "What the heck happened to the updates!" In the meantime, remember you are the only light there is, for yourself my friend.