#86


Van Zannis
San Mateo, CA
The Car:
AIR 993 Twin Turbo
Displacement:
3.6 liter twin turbo with Motec
Horsepower:
Estimated 546 HP on the dyno
Classification:
PRO-P1T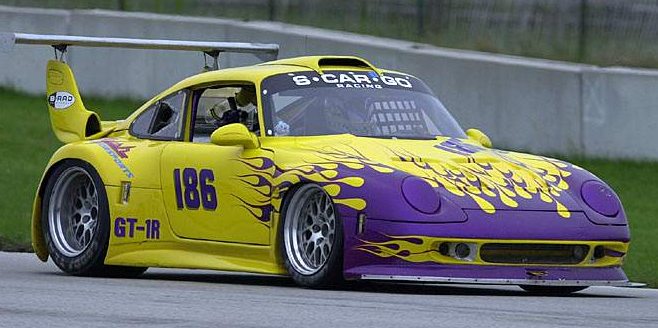 Mechanic/Crew:
S.Car.Go Racing, Rob King, Ray Brabner, David Taylor, Mark Robles, Alex Pfeifferf

Sponsors:
S.Car.Go Racing, Sunrise Mtg, Inc. of Burlingame

Career Highlights
1996 PCA/GGS Class Champion Z/GT-1,
1996 POC Tribute to Le Mans 1st Place GT-1, 1996 SCCA Laguna Seca 3rd Place, 1996 Ensenada Grand Prix, 2000 Thundersports Cup at Daytona, 6th place H5 IMSA
2000 PCA Race - Las Vegas - 1st Place and Fastest Lap
2000 PCA Race Thunderhill - 1st Place, Best Prepared, and Best Braking Award
2000 PCA Club Race Road Americ - 4th Place, Fastest Lap, and Worker's Choice Award
2000 HSR Daytona in the K3-935, 2nd in Class, Best Prepared and Scrutineers Award

Goals:
To run next year in the Thundersports Cup race at Daytona, then drive the Rolex 24 Hour the next day. To have fun always, meet new people, and drive as often as I can.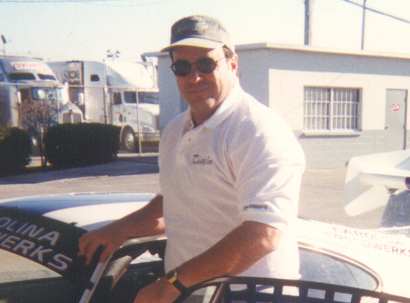 I started driving karts when I was 8. Started with the Ferrari Club in 1984, and after a leave from racing, started back in 1994 with SCCA, NASA, HSR, POC, and PCA. My favorite tracks are Daytona and Sears Point. This car was a top competitor in 95-96 when I decided to redo the car. The result is a 3.6 liter Motec injected twin turbo with and upside down gear box built by S.Car.Go Racing.